NORA MCGUINNESS HRHA(1901-1980)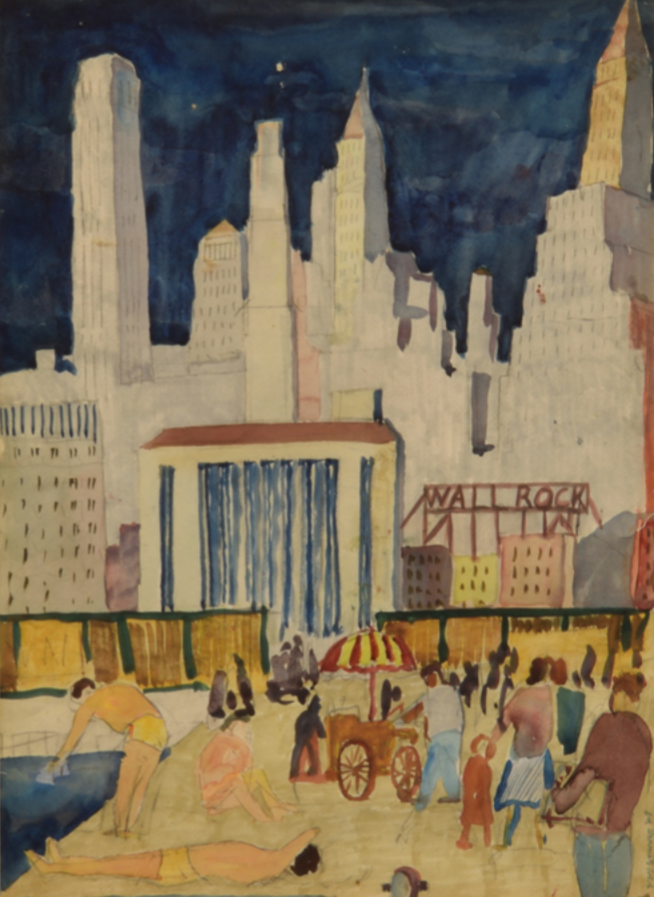 Nora McGuinness was born in 1903 in Derry, she studied at the Dublin Metropolitan School of Art, and later in Paris under the Cubist, André Lhote (1885 – 1962). Even with her family not approving of her choice to study art and become an artist, she used her creative talents to support herself and her fine art career. Her travels and her quest to gain artistic knowledge had her travel from France to London, to New York and then finally settling in Dublin. Her style can be described as one having strong compositions with confident use of colour, they were influenced which is now knows as the 'School of Paris'.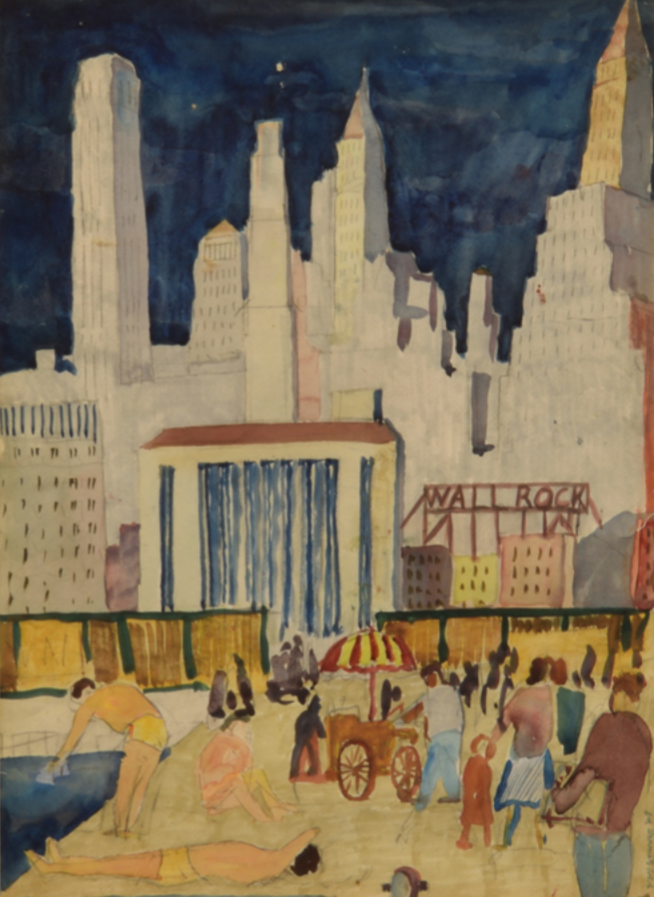 In her art she executed vividly, with highly coloured flattened landscapes. She also did some still life and portraits as well. Her style can be described as spontaneous, drawing in influence from the Fauvist movement that also focused on high amounts of colours, and the artist Lhote, from whom she learned. She was involved in the modern movement in Ireland. Being a founder member of the Irish Exhibition of Living Art, McGuiness first showed at the Royal Hibernian Academy in 1924 and became an honorary member (HRHA) in 1957, though she later resigned. She exhibited her paintings and designs in Ireland at the Victor Waddington Galleries and The Dawson Gallery, Dublin, and in London at the Wertheim Gallery. Together with Nano Reid, she represented Ireland in the 1950 Venice Biennale. What marks this as a significant event in Irish artistic history is the fact that this marked the first time that Ireland participated in this exhibition. Since the 1950s, McGuiness has inspired many female artists throughout the country. In fact, a staggering majority of the artists chosen in this exhibition were women, after McGuiness and Reid participated.
She has also participated in some notable theatre productions as well and was the member of Lucy Wertheim's 'Twenties Group' and of the avant-garde London Group. There was a retrospective of her work in the Douglas Hyde Gallery of the Trinity College Dublin back in 1969. Furthermore, in the year 1973, the college awarded her with an honorary doctorate degree. McGuiness was one of the first Irish painters to take part in the Venice Biennale. Her work inspired many Irish artists and painters to pursue the art form and were selected in the same exhibition.
Ross O'Sullivan BBS (Mgt) MIPAV