EDWARD VII SILVER CARD CASE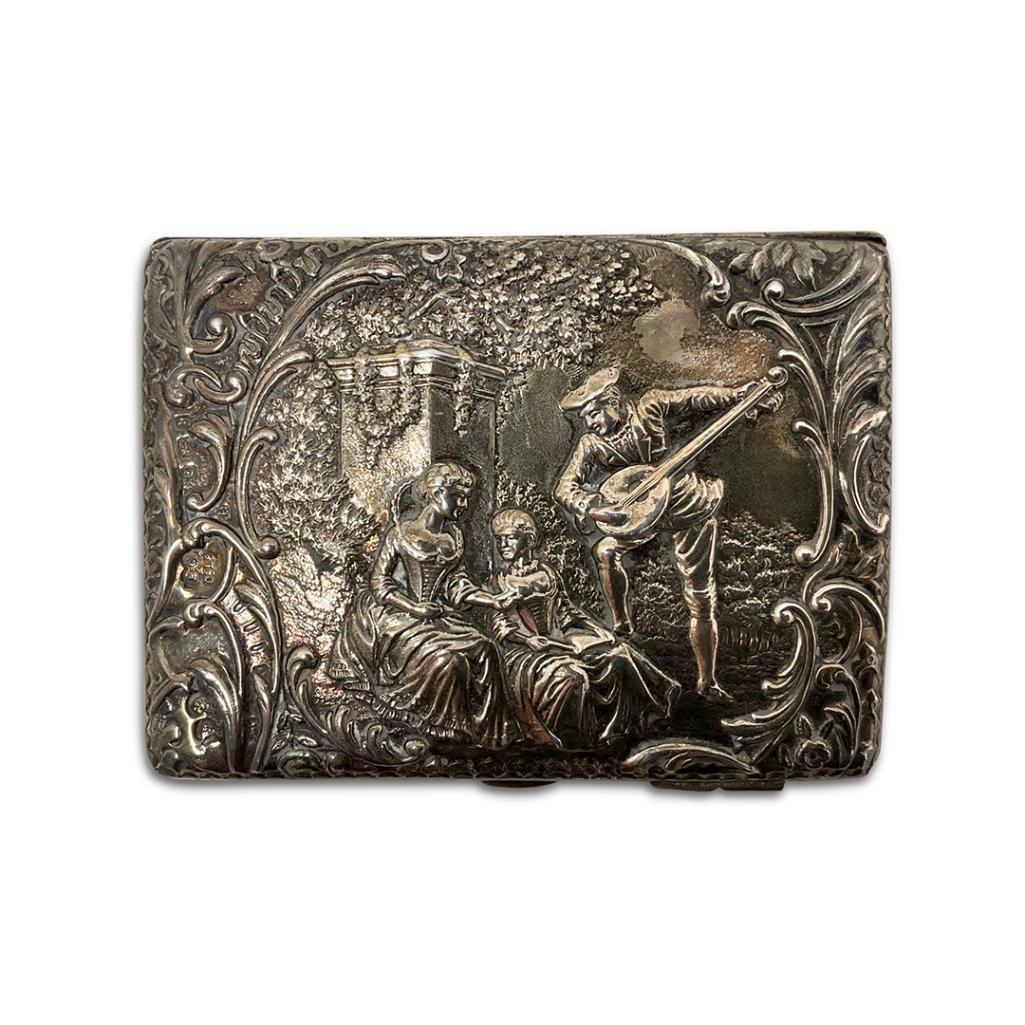 Featured in our upcoming Fine Art's and Decorative Interiors Auction on Monday 30th January 2023, is this striking Edward VII silver card case.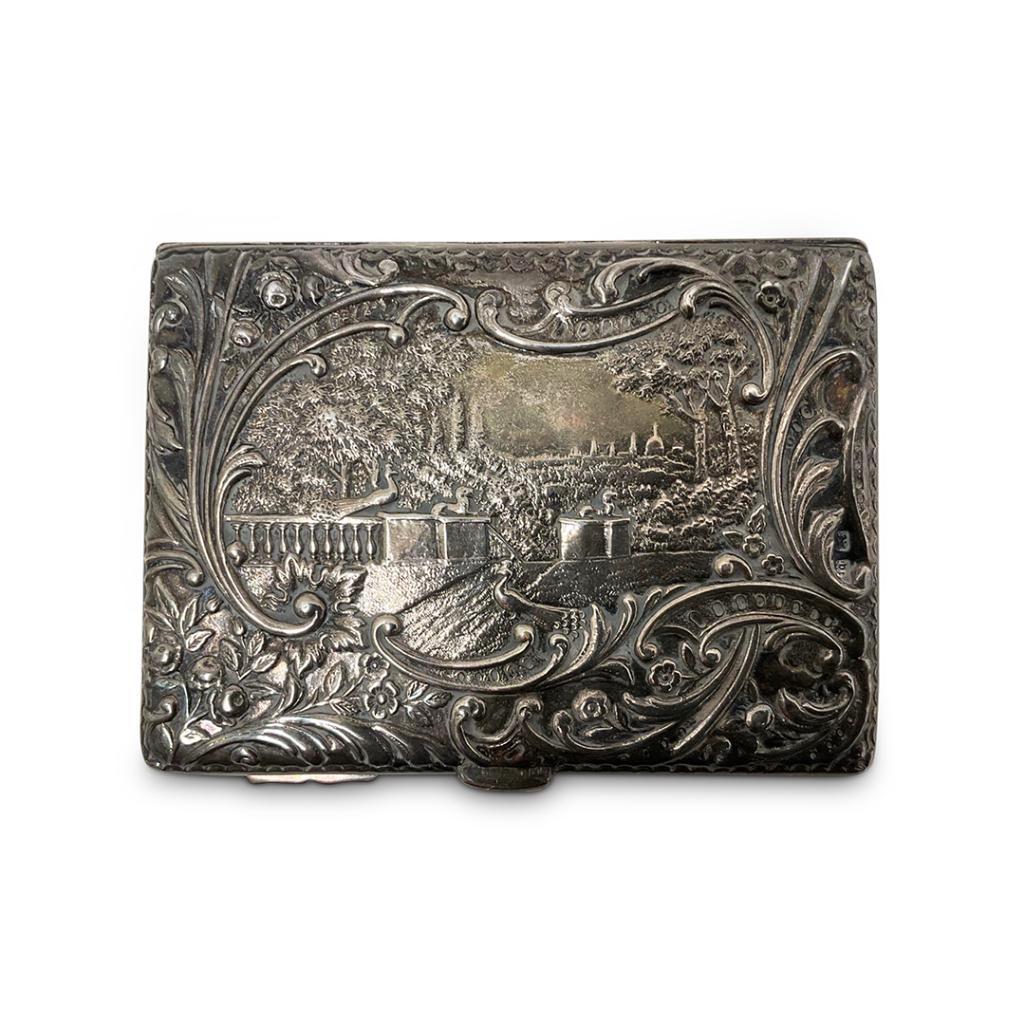 19th and early 20th century etiquette dictated that upper class ladies in particular, carry a calling card with that individual's details. The designs were therefore often feminine in nature.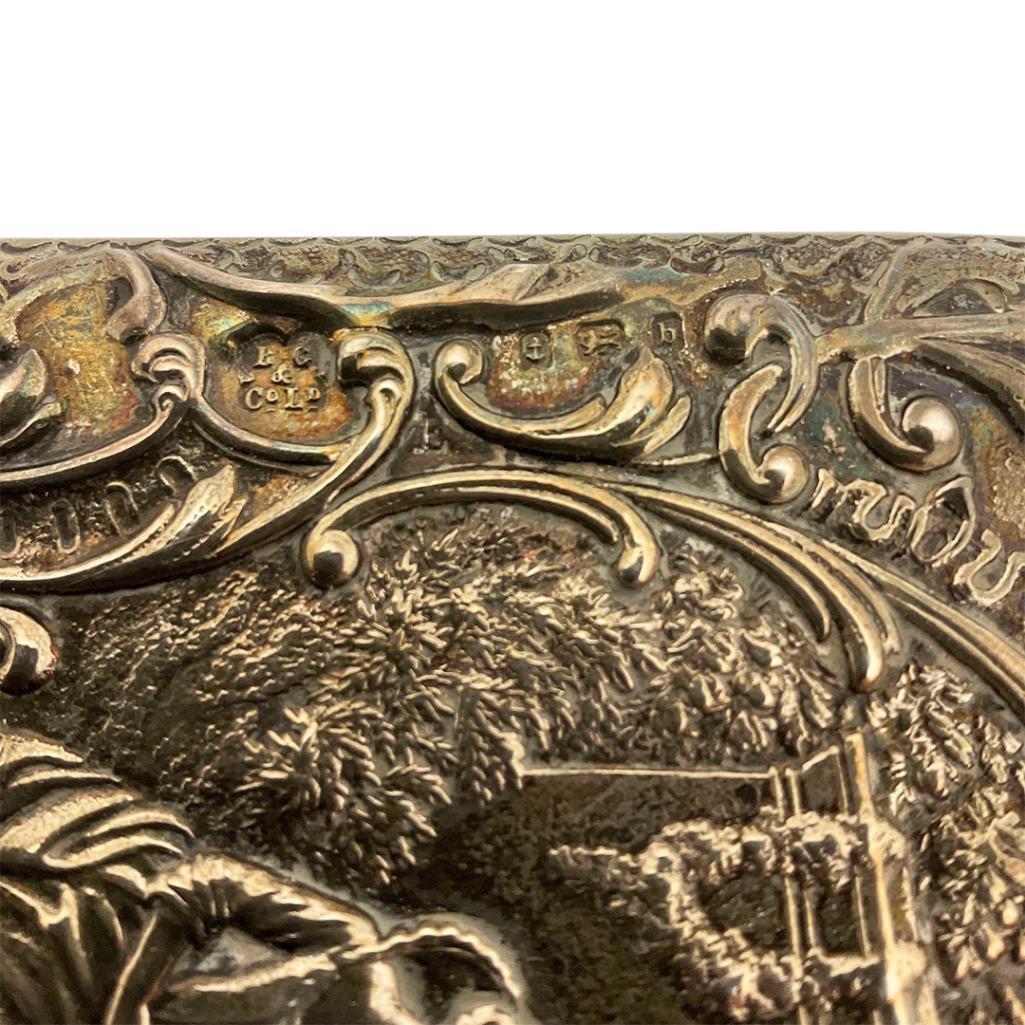 This example is of rectangular form and in the Italian taste, featuring a repoussé scrolled cartouche enclosing a leisurely musical scene, and the reverse an intricate Florentine landscape. With a thumb-piece and catch, the hinged case opens to reveal an original interior lined with green satin, a revolving pencil, and ivory marker card, hallmarked Birmingham, by R.G & Co. Ltd, 1901, 10.5 x 7.5cm, 112.27 g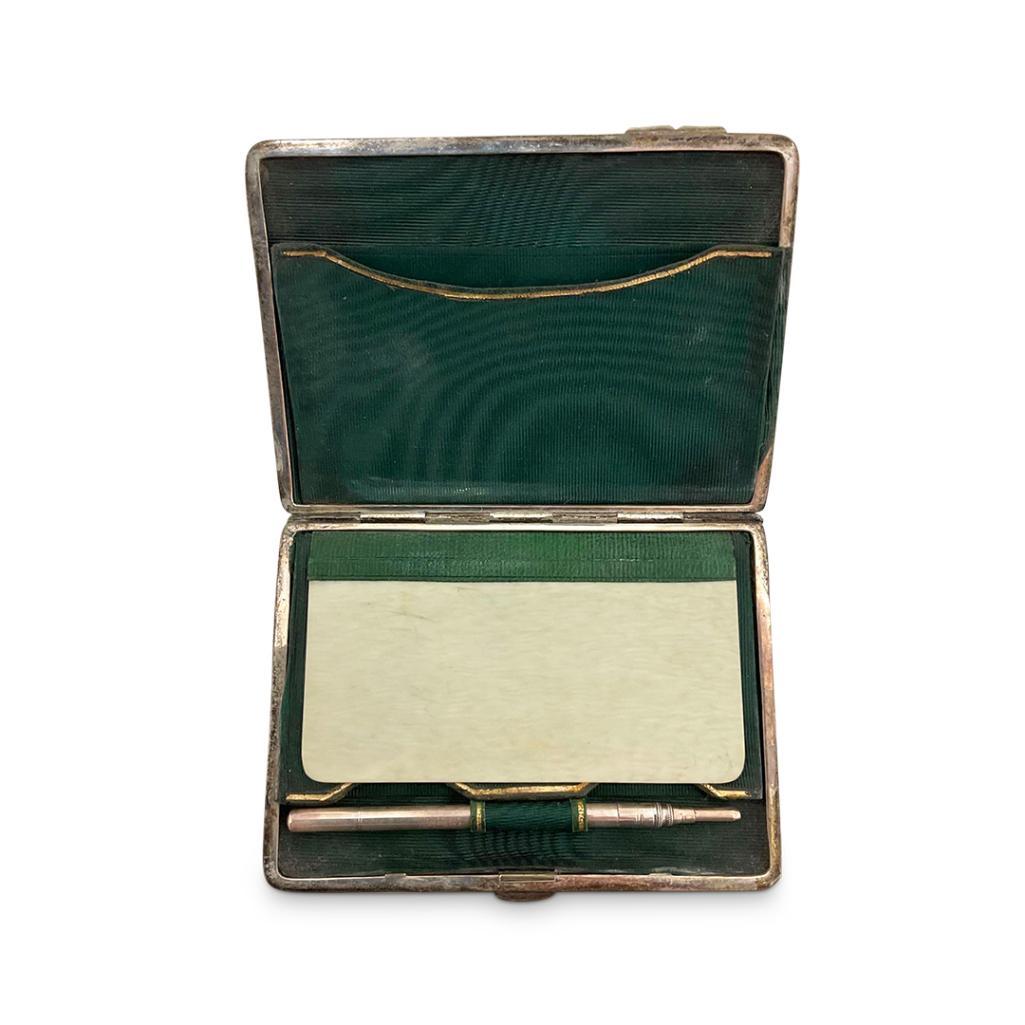 30 | EDWARD VII SILVER CARD CASE
Description
Of rectangular form, featuring a hand-chased continental villa scene, and the reverse a leisurely musical scene, with thumb-piece and catch, the hinged opening revealing an original interior lined with green satin and having a revolving pencil with ivory marker card, by R.G. & Co. Ltd, Birmingham, 1901, 10.5 x 7.5 cm
Andrea Brennan | Fine Art Department