About Modern & Contemporary Art Sales
Our Modern & Contemporary Art Auctions have a diverse range of art offerings. We hold twice yearly sales of Modern & Contemporary Art that service our domestic and international clients.
We handpick the lots for the auctions from private collections, as well as private estates, Artists, galleries and house clearances. We strive to provide a much-anticipated auction every 6 months, with a wide variety of works that assign themselves to different styles, periods, and genres.
If you are interested in consigning, Modern & Contemporary Art then please contact one of our specialists without any obligation.
To consign for our upcoming auction and exhibition, Deorad, submit here.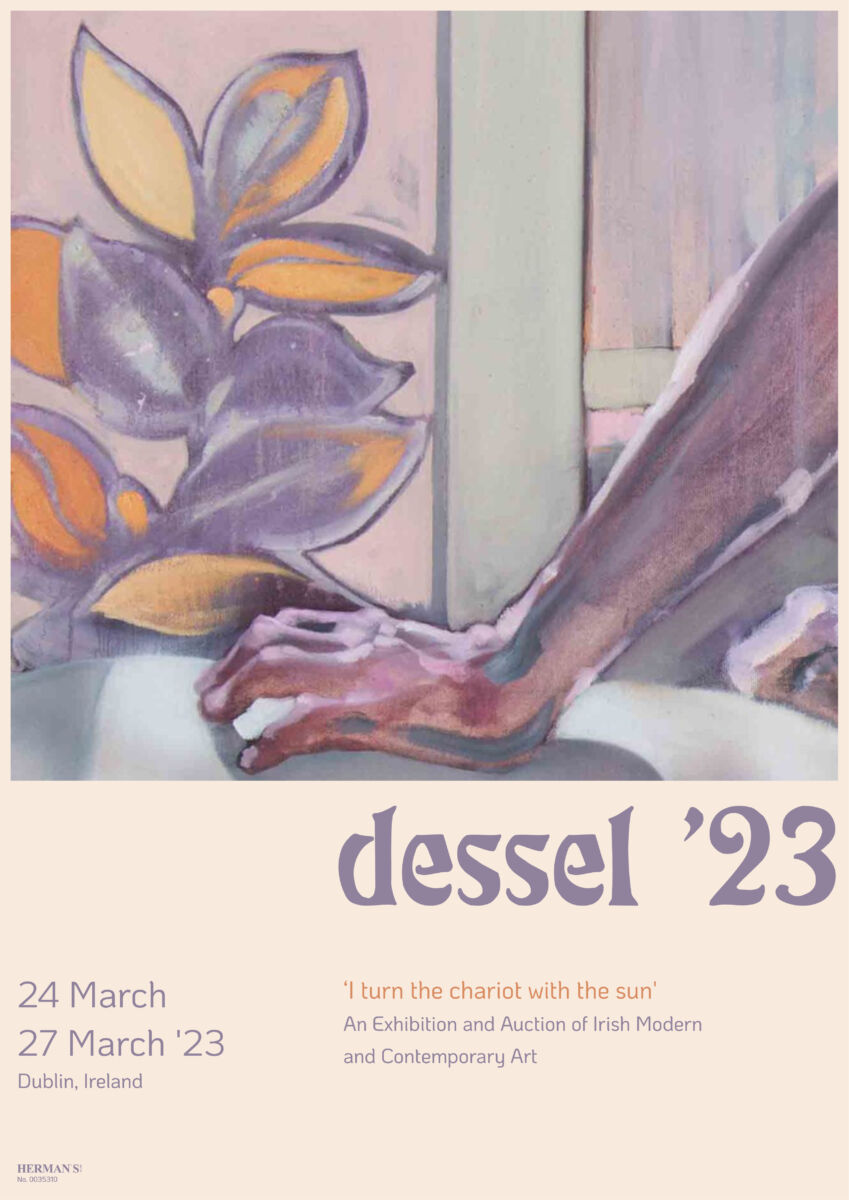 UPCOMING MODERN & CONTEMPORARY ART AUCTION
Dessel 2023
'I turn the chariot with the sun, and till there comes the power of a good omen that we may come back again.' 
Tain Bo Cuailnge, translated from Leabhar na h-Uidhri 
The old Irish word for sunwise is Dessel. Interpreted as the sun's skyward course from east to west, characters of Irish mythology believed moving clockwise in this direction was an auspice of good fortune, and they followed the rays of the sun's heat to seek favour with the divine.  
This Spring, Herman's will present Dessel, an exhibition and auction of Irish modern and contemporary art. Important 20th Century works will be displayed alongside the most contemporary pieces produced on this island. The spirals of ancient Irish art are reimagined thematically here, to explore the development of Ireland's modern artistic spirit.  
Conceptualising the passage of time not as a linear form, but an undulating spiral highlight, through select works, the course of Irish art.  
Artists working in Ireland are encouraged to interpret their place in the context of the canon of the history of Irish art. The extending spiral loosening itself west towards the sun is compared here to the fundamentally symbiotic process of creating works of art. Creating new images and forms has always necessitated the conception of the works of others, past and future. A theory of the visible can be deduced from viewing these works in situ with each other, and a rich history of Irish art is proposed: with past, present, and future furling together. 
To submit your work for consideration to Dessel, please go to www.herman.ie and complete the online submission form.
EXHIBITION
10 Wicklow Street, Dublin 2, D02 T977