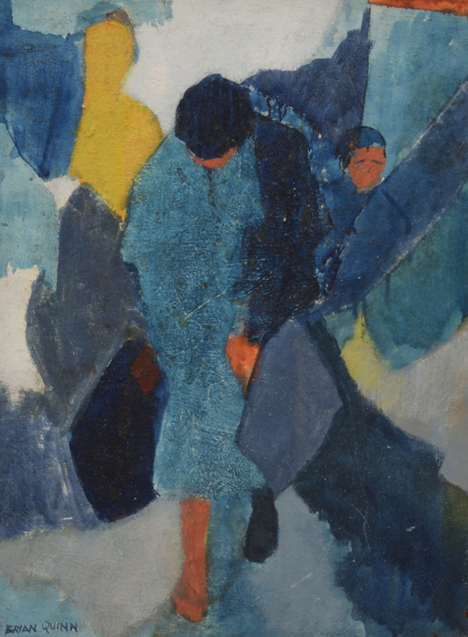 Brian Quinn was born in Dublin in 1947. He first exhibited at the age of 17, in the Hellfire Club Studios, this was quickly followed by a second solo exhibition where he came to the notice of Sean Keating, who pushed him to apply to College to further his career. Upon his acceptance into the National College of Art and Design on a scholarship where he studied under Carey Clarke, Sean Keating and Maurice McGonigal. He received his Honours Diploma in Fine Art in 1972. Known as a 'plein air' painter, his close relationship with Dublin is expressed strongly in his works, his striking strokes, painted directly in the open allow his works to capture the light and mood of the moment. At the age of 19 Brian went to a small Andalucian village in Spain where he painted landscapes and people of the villages in their daily lives.
When he returned to Ireland he became the only painter to win the Taylor Art Scholarship twice, first in 1969 and then in 1970. In 1973 he won the Higgins Travelling Scholarship, which lead him to exhibit his works in the Jordan Marsh Gallery, New York, USA. Since the early 70's he has gone on to be exhibited in the Royal Hibernian Academy, The Oireachtas, The Irish Watercolour Society and More.
In 1994 he visited Venice, and from this evolved his style with more fluidity to his work. The hot summer of 1995 resulted in a prolific display of this work which was encompassed by bright colours and a powerful sense on warmth, that continued in his style and is still present in the small number of works he still produces in his retirement in his home in Spain.
Ross O'Sullivan BBS (Mgt) MIPAV