The Regal Seat At The Top Of Irish Sculpture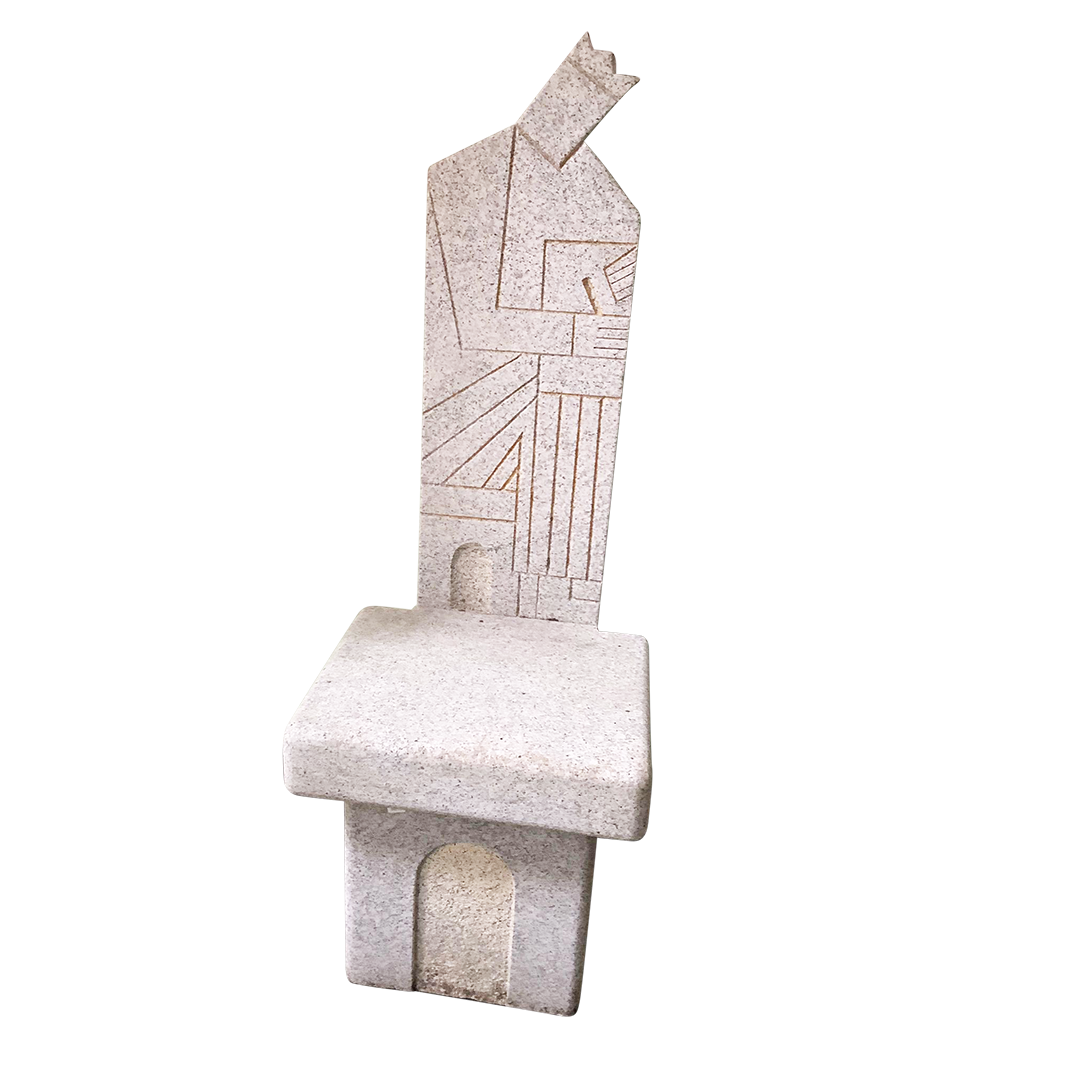 Among the interesting lots on offer in our Fine & Decorative Interiors Auction running this August is lot 37  a work by Imogen Stuart RHA The Regal Seat, carved polished granite, 48 x 132 x 48 cm
Born the eldest daughter of Germany's leading art critic of the 1930s, Imogen Stuart was born into a cultured and well educated German family. She began to hone her craft from a very early age. After meeting her husband, Ian Stuart, an Irishman and the grandson of the artist Maud Gonne, when studying in Berlin, she came to Ireland in 1949 and became interested in Irish saints and scholars and their connection to nature. Imogen has a diverse portfolio of mediums including wood, bronze, stone, steel, clay and terracotta and has regularly exhibited at the annual RHA and Living Art exhibitions, as is evident from the inclusion of this lot in the RHA 179th annual exhibition. She is a member of Aosdana since 1981, and was also elected a full member of the Royal Hibernian Academy in 1990 and Professor of Sculpture by the RHA in 2000. She is well known for her ecclesiastical artistic work such as the carved altar in the University College Cork chapel and the monumental Pope John Paul II in St Patrick's College Maynooth. In addition to this, she is known for public works such as the figures located in the Stillorgan shopping centre portraying youth, innocence and joy and the 'Fiddler of Dooney'.
This lot is a fine work, depicting 'The Regal Seat', carved in polished granite in her minimalist style. The piece was exhibited at the RHA 179th Annual Exhibition in 2009. The work comes with provenance including the original invoice from the RHA with a gallery purchase price of €5000.00. The work is also listed in her catalogue of assets published in 2014, as seen here: Catalogue of Assets
You can view and bid on the lots here: View & Bid
If you have anything similar you are considering selling please get in touch with our specialist for free no-obligation advice.