Snuffed At The Hunt – A Fine Example of A Victorian Snuff Box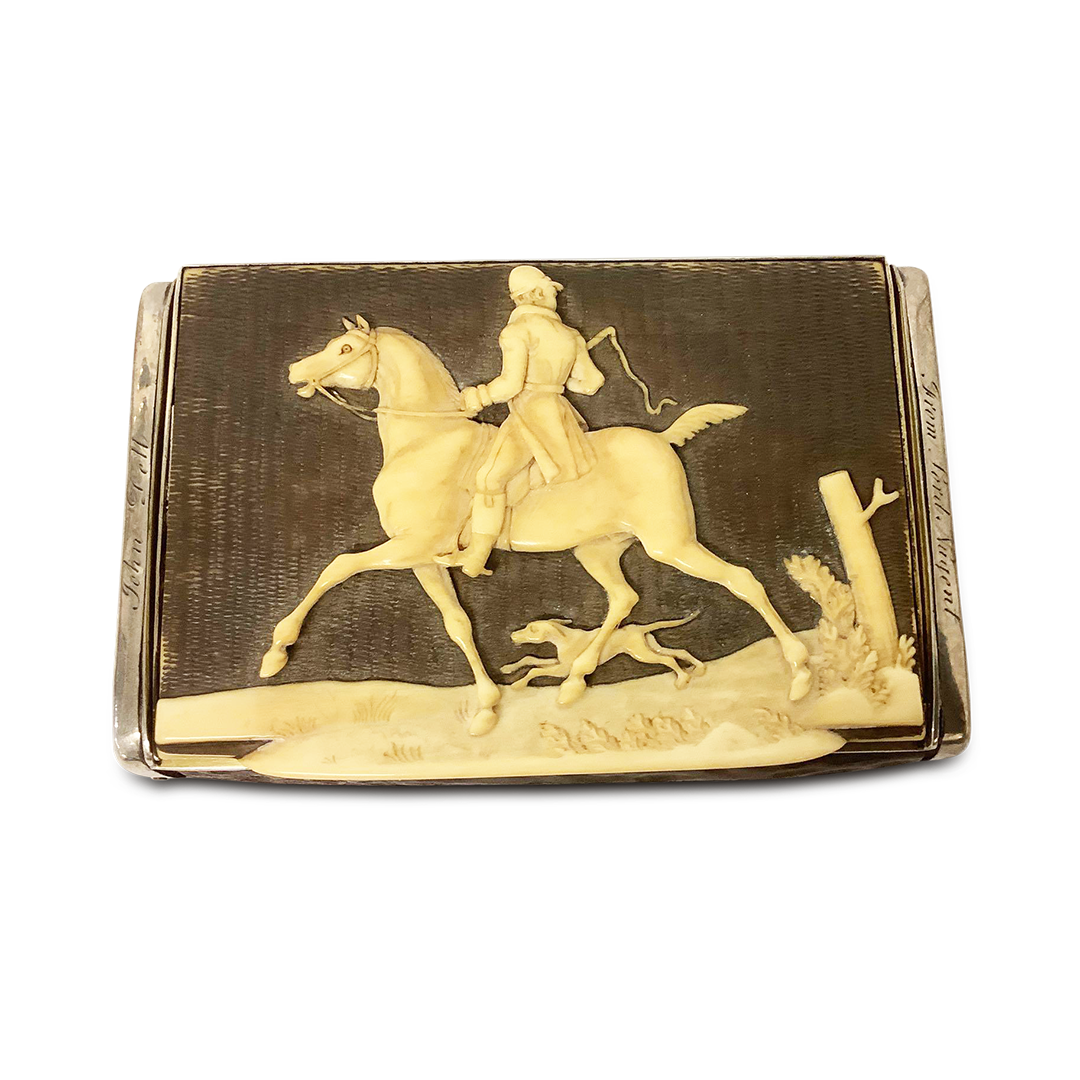 Among the interesting lots on offer in our Fine & Decorative Interiors Auction running this July is lot 4 is a Fine Victorian Silver and Ivory Snuff Box of medium to large proportions.
The carved ivory tablet to the lid depicting the gentleman seated on his mare, in a Victorian Roccoco style country landscape, with a whip in hand and hound in toe The tablet is enclosed by the silver-framed box with bone mounts. The interior opening to reveal an extremely fine gilt lined interior.
Hallmarked from the London assay office in 1841, and marked by maker E E, possibly Elizabeth Eaton but the box predates her registration in 1845. Along with its hallmarks, the silver box bares the engraved inscription from Lord Nugent to John Dell, a fine example of a gentleman's gift to a friend of the hunt.
The box comes to market from the 26th – 29th of July in a timed auction capacity. You can view and bid on the lot here: View & Bid