HARRY KERNOFF RHA (1900-1974)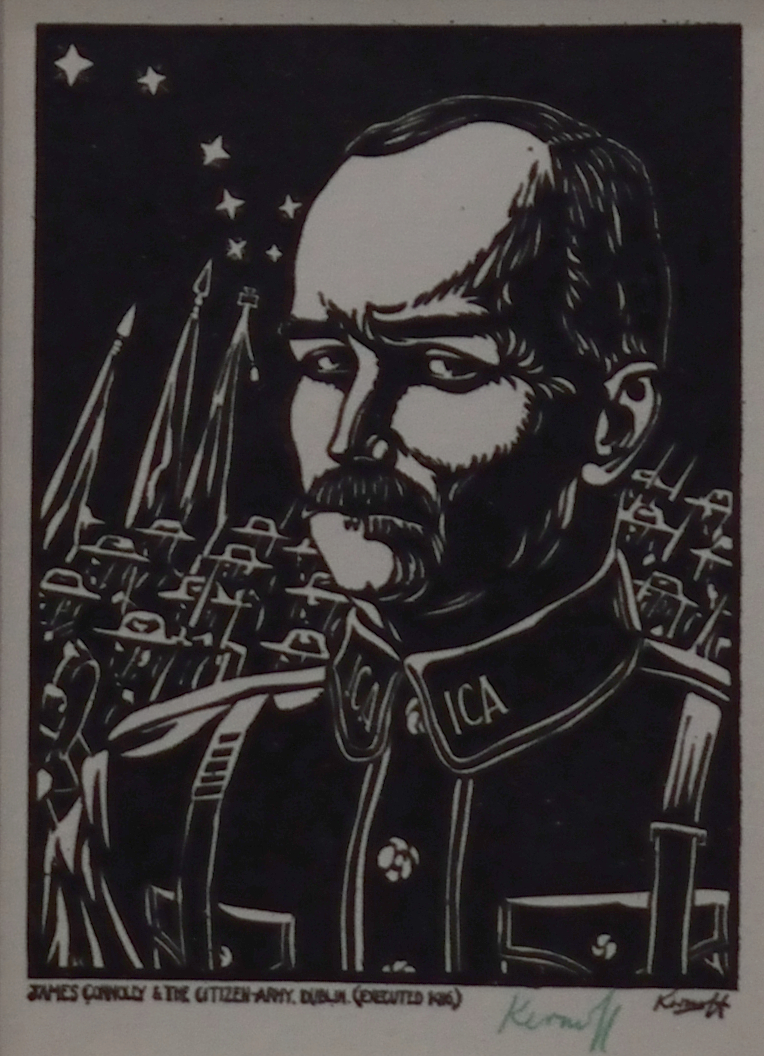 HARRY KERNOFF RHA (1900-1974)
Harry Aaron Kernoff was born in London, but moved to Dublin with his family in 1914. Kernoff began his artistic studies by attending night classes at the Dublin Metropolitian School of Art under the guidance of Seán Keating.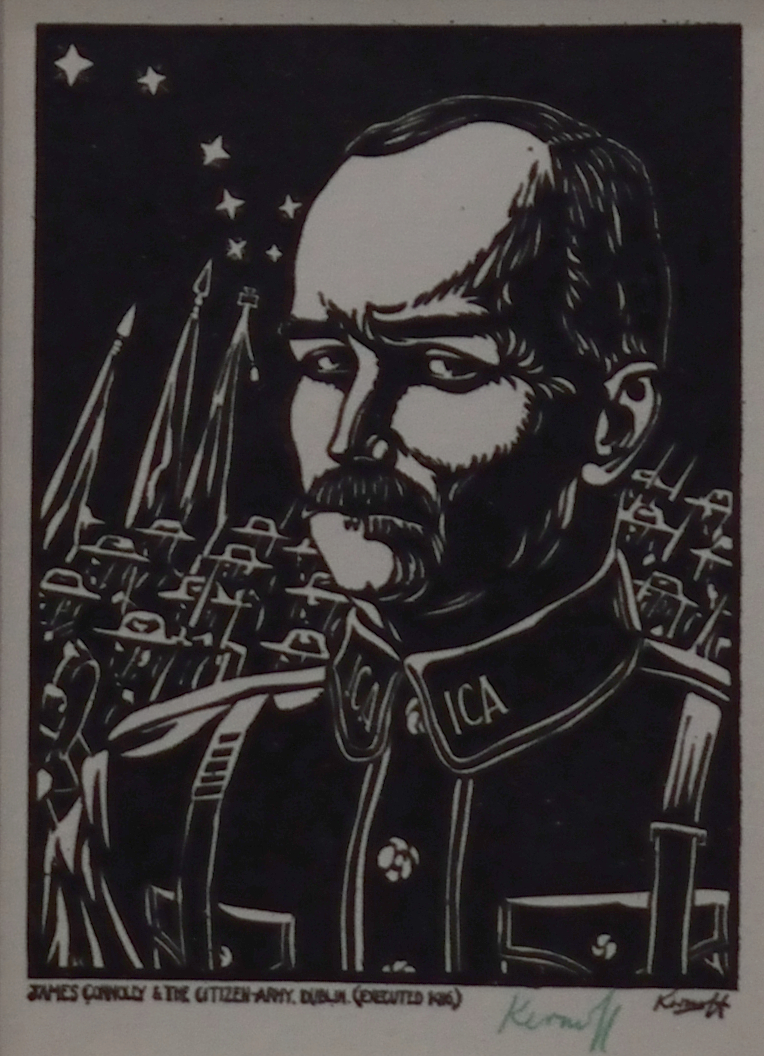 Kernoff's first publication was Woodcuts (1942), which was followed by 12 Woodcuts (1944) and 36 Woodcuts (1951). Kernoff also created a number of illustrations for publications such as Devin A. Garritty's New Irish Poets (1948), and Patricia Lynch's A Storyteller's Childhood (1947) and Tinker Boy (1955).
Although best known as a woodcutter and lithographer, Kernoff was an established painter who created Irish landscapes, genre scenes and portraits. The places of Dublin and its people were of great interest to Kirknoff and were often the focus of his work. These subjects continue to be praised for their attentive representation of ordinary Dubliners.
Kernoff enjoyed a sucessful career with regular exhibtions in the Royal Hibernian Academy between 1926 and 1974. He also exhibited with the Water Colour Society of Ireland, and in London at Gieves Gallery and White Gallery.  In 1939 he received international attention after he represented Ireland at the New York World's Fair. In 1974, as recognition of his lifetime contribution to Irish art, Kernoff was made a life member of the United Arts Club Dublin.  Two years later, the Hugh Lane Municipal Gallery of Modern Art hosted a memorial exhibition to celebrate his achievements.
Sophie Hogan BA (Hons) MA